Featured Programs

The Get Reading Right program is an Australian synthetic phonics program that systematically teaches the 44 phonemes (sounds) of English and their corresponding graphemes (letters). Right from the outset, students are taught how to blend sounds for reading and segment sounds for spelling, accelerating progress in literacy. The program is designed for use with students in the K-3 age range. Results of students working on the program support the finding of numerous international and national studies - that synthetic phonics instruction is the most successful instruction in early literacy.
www.getreadingright.com.au
---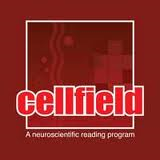 Brain imaging technology now makes it possible for us to see the areas of the brain activated during reading. Normally, readers use areas of the left side of the brain, specialised for reading, in an interconnected way. Poor readers use areas in both sides of the brain in a disconnected, less efficient way. The brain has plasticity - it can change. Cellfield addresses the causes of specific reading difficulty. It uses computer science to synchronise visual and auditory information and deliver it quickly and efficiently where it is needed. Gains of 2 or more years in reading accuracy and comprehension can be made in 10 weeks!
www.cellfield.com
---